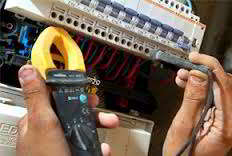 Electrical Maintenance is an important part of keeping your installation and equipment operating at peak efficiency and safety.
Ultimate Electrical & Communications has built an enviable reputation as fast, efficient and reliable electrical contractors. UEC seriously strives to ensure that we meet and where possible exceed your company's expectations, carrying out the job on budget and on time whilst taking time to ensure the site is kept clean and with a minimum of disruption to your business.
Our broad experience makes us one of the most flexible electrical contractors in Perth. Your UEC licensed electrician can adapt to almost any project, including all standard commercial electrical work:
Electrical servicing and maintenance

Electrical installations

Emergency lighting

Data and Telephone Cabling

Security Systems

Electrical Installation Condition Reports (Periodic testing)
We do not simply complete the job as specified but work towards improving your business where possible by giving practical advise and support to you at every stage. You will also have the reassurance of our 2 year no-quibble guarantee.
Discuss your commercial electrical needs now on 1300 234 661 or send an email to admin@uec.net.au
Electrical maintenance and refurbishment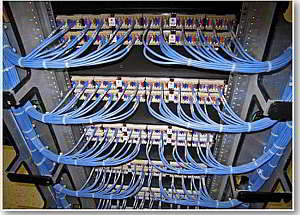 Electrical maintenance keeps you and those working in the environment safe and can even help reduce insurance premiums! The experience to refurbish both vacant and operational properties makes us flexible and we will work in with your operational requirements to make as little impact on your business as possible. This is a highly skilled area. Our extensive experience means we can refurbish either old or damaged buildings to the highest standard, meeting all regulatory requirements.
Most electrical contractors are reluctant to take on refurbishment contracts, preferring more straightforward electrical installations. We provide specialist practical advice as the project progresses, especially if we discover a better way of achieving a better outcome for the client. Your building will be upgraded or repaired to Australia's current electrical standards without compromising its appearance or integrity. Throughout Perth , UEC is the reliable choice for your electrical maintenance and refurbishment project.
Whatever your need for commercial electrical contractors, contact us to discover the difference a UEC electrician will make to your operations.